Forest policy and administration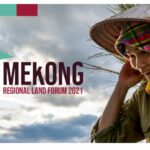 The 3rd Mekong Regional Land Forum will bring together reform-minded actors within and beyond the region to engage in in-depth, interactive debate on issues that cut to the core of local tenure security and community resource management. The sessions will take place online, with in-person events ...
PM Thongloun Sisoulith issued an order to tighten the regulations against the hunting and smuggling of protected wildlife. Any officials who breach the order are to be deposed and prosecuted.More ...
 The Laotian Times