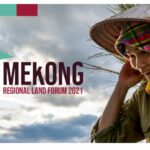 The 3rd Mekong Regional Land Forum will bring together reform-minded actors within and beyond the region to engage in in-depth, interactive debate on issues that cut to the core of local tenure security and community resource management. The sessions will take place online, with in-person events ...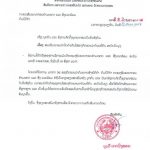 Department of Law, Ministry of Natural Resources and Environment is currently revising the new Land Law. Any interested entities who would like to contribute to the reviewing process, please follow this link ...
 MoNRE

Notice 245/BOL was issued on 21 June 2018 to all Lao people to be cautious when receiving or making payments with US dollar notes. According to local authorities, there are a group of foreigners who had begun circulating counterfeit currency in the northern provinces of ...
 Lao Economic Daily