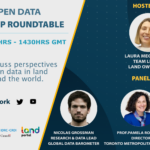 D4D is launching a new process to update the State of Open Data to reflect how the open data agenda has shifted to reflect the pandemic and global developments since the first edition.The discussion will cover: (1). Recent progress in open land data. The links between the ...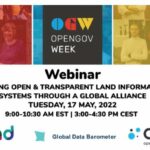 Topic: Building open & transparent land information systems through a global alliance. Description: The Land Portal, Global Data Barometer, and Open Data Charter are working together at the nexus of open data and land governance.Over the last three years the Land Portal Foundation has collaborated with Global ...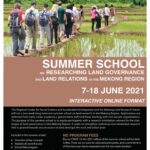 The Regional Center for Social Science and Sustainable Development and the Mekong Land Research Forum has run annual summer schools on land relations and land governance, involving participants from all six Mekong countries.The purpose of the summer school is to equip participants with a research ...

Contact us
Thank you for taking the time to get in contact!