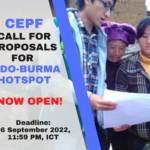 Description: The Critical Ecosystem Partnership Fund (CEPF) and the International Union for Conservation of Nature(IUCN) are currently accepting Letters of Inquiry (LoIs) from non-governmental organisations, community groups, Indigenous People's organisations, women's groups, private companies and other civil society organisations for projects that address the conservation of biodiversity in ...
Come join us as we hear from 5 inspiring women who are working in the Civil Society and Development space in Lao PDR. They will talk about why chose this path, the obstacles they encountered and, most importantly, #HowToFail, "because learning how to fail means ...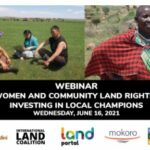 The webinar will take you to the project model in investing in a diverse group of land rights champions, both women and men can be a game-changer both for women and for the wider community. The local land rights champions nurtured through the WOLTS project ...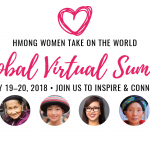 This will be a viewing party for the Hmong Women Take on the World Virtual Summit. Join us in coming together to celebrate Hmong Women and learn how your Hmong sisters are overcoming obstacles and adversity to find their authentic voices.More ...
 Hmong Women Take on the World