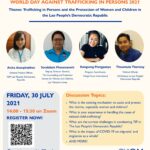 To commemorate World Day against Trafficking in Persons 2021, you are invited to join the virtual panel discussion under the theme: Trafficking in Persons and the Protection of Women and Children in Laos.Time: Friday, 30 July 2021 (14:00 – 15:30).This is an opportunity for you ...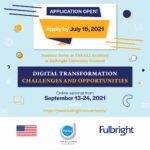 YSEALI Academy at Fulbright University Vietnam (Fulbright) plans to offer three flagship seminars addressing challenging issues facing the region such as energy economics and policy, contemporary cybersecurity challenges and opportunities, and fundamentals of startup investing in Southeast Asia. This seminar will be held virtually from September ...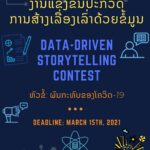 The purpose of this contest is to encourage professionals, researchers, students, particularly women and Indigenous Peoples to demonstrate the value of data through effective visual data storytelling, and to contribute to the open data community by increasing the accessibility of information on public services.During this ...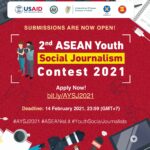 The 2nd ASEAN Youth Social Journalism Contest 2021 is inviting youth "Social Journalists" to submit an essay and campaign ideas describing a theme of "#ASEANYouth and COVID-19 ─ Response, Recovery, and Resilience". We are inviting the talented ASEAN's youth to share and promote fact-based and compelling messages showcasing ...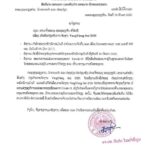 Authorities in Laos have issued a notice ordering the reschedule of the popular Vang Vieng Music Fest 2020 amid fears of a Covid-19 outbreak.According to a notice issued by the Ministry of Information, Culture, and Tourism today, the Vang Vieng Music Fest 2020 will be rescheduled due ...
 Phayboune Thanabouasy