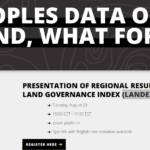 Description: The International Land Coalition LAC in association with regional platforms will organize a presentation of the regional result of the land governance index (LANDEX). The event also invites us to reflect on the challenges of the use and positioning of complementary (non-official) data. This discussion ...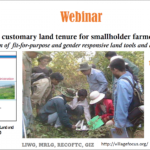 Village Focus International (VFI) with the support from GLTN/UN-Habitat is organizing a webinar session, topic: "Improving customary land tenure for smallholder farmers in Laos" to present the experiences and outcomes from the BMZ funded project – Secure Access to Land and Resources (SALaR) project in ...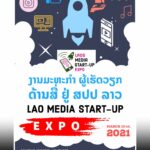 Lao Media Start-up Expo is an event where you can meet a variety of individuals and professional online and offline media. – Youtuber– Content Creator– Influencer– Photographer / Drone– Video Graphic– Online Advertisement– Film Maker– Food/Product Reviewer– Media Agency/ Media Marketing/Marketing Strategy– Cartoon Animation– Podcast– Radio, ...
(KPL) The Lao Techmart 2018 will be held at the Lao ITECC in Vientiane Capital between October 12 and 21 to promote ICT industry in Laos.More ...
 KPL