Laos limits rice exports due to short supply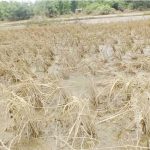 VIENTIANE (Vientiane Times/ANN) – Many agricultural promotion companies in Laos have limited their rice exports because of the supply shortage in the domestic market despite high demand from overseas.
High rice prices and the impact of flooding within the country this season are the main reasons why farmers are storing rice for their own consumption, according to the industry and commerce sector.
Laos recently exported only 1,350 tonnes of polished rice to China as part of a 50,000-tonne export quota agreement between the Lao government and China National Cereals, Oils and Foodstuffs Corporation (COFCO).
 News Desk
http://annx.asianews.network/content/laos-limits-rice-exports-due-short-supply-104201