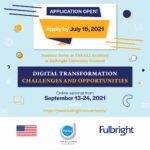 YSEALI Academy at Fulbright University Vietnam (Fulbright) plans to offer three flagship seminars addressing challenging issues facing the region such as energy economics and policy, contemporary cybersecurity challenges and opportunities, and fundamentals of startup investing in Southeast Asia. This seminar will be held virtually from September ...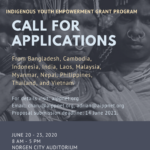 UNDP and the Asia Indigenous Peoples Pact (AIPP) established the "Indigenous Youth Empowerment Grant Program" and call for applicants from Laos, Bangladesh, Cambodia, Indonesia, India, Malaysia, Myanmar, Nepal, Philippines, Thailand, and Vietnam. Depending on the scale of their projects, the grant recipients will receive fund ...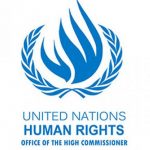 VIENTIANE (28 March 2019) – Lao PDR has pursued a top-down approach to economic growth and poverty alleviation that is all too often counterproductive, leading to impoverishment and jeopardising the rights of the poor and marginalised, according to a UN expert. "Despite important progress in reducing ...