[Call for applications]: Our Mekong, Our Say Step-Up Video Storytelling Fellowship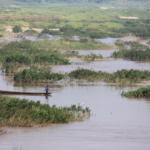 Internews' Earth Journalism Network launches the Our Mekong, Our Say Step-up Video Storytelling Fellowship with the aim to train content producers from the Lower Mekong countries to tell impactful visual stories about natural resources governance. This activity is conducted in collaboration with World Wide Fund for Nature (WWF).
10 best story ideas will award with grants of USD 2,500 each to produce their proposed video.
Date/Time:
Two sets of training will be organized in early June:
An online training delivered in English, with Burmese language interpretation support, targeting 15 content producers from across the Mekong region, and
An in-person training to be held in Bangkok, targeting 10 Thai-speaking participants.
Eligibility: Cambodia, Laos, Myanmar, Thailand and Vietnam.
Deadline: 6 April 2023, 11:59 PM, Asia/Ho_Chi_Minh (UTC +07)
More information please >>> Click HERE.