[Call for application]: Inclusive Enterprises for Empowered Communities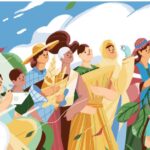 Description:
A free e-learning course on developing more inclusive community enterprises for the good of people and forests.
This e-course looks at the connection between inclusion and community-based enterprises (CBEs) developed within community forestry. It explains how and why women and other marginalized groups are often excluded in CBEs and provides practical ways to promote inclusion.
Target groups: People who work in the government, non-government or private sector. It is for those who want to learn about the connection between inclusion and community enterprises developed in community forestry to build more inclusive businesses and organizations. It can be useful to policy-makers promoting community-based enterprises, and students and educators working in forestry and natural resource management.
Deadline of the submission: 25 October 2022.
(The course will run from 13 October – 20 December 2022).
Remark: The certificate is provided upon the completion of the course.
More detail please visit>>> Here.