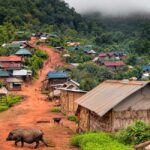 Introduction Land use in Laos has recently undergone significant change. While most members of the 50 recognized ethnic groups in Laos making up the Laos population have traditionally had a subsistence lifestyle, collected forest products, and cared for land through shifting (swidden) agriculture, government policies have ...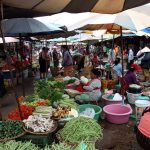 Social development addresses profound social problems, especially poverty, unemployment and social exclusion, and seeks to define poverty across a spectrum of social and structural barriers instead of simply by income levels. Lao PDR has achieved a number of ambitious goals. Poverty levels have halved from ...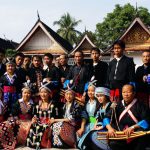 Lao PDR is the most ethnically diverse country in Southeast Asia. Lao people comprise four main ethno-linguistic families: Lao-Tai (62.4 percent), Mon-Khmer (23.7 percent), Hmong-Iu Mien (9.7 percent), and Chine-Tibetan (2.9 percent)1, which are officially divided into 50 ethnic groups2 The 50 ethnic groups in ...