(KPL) UNFPA, Agence Universitaire de la Francophonie (AUF), Institut de Recherche pour le Développement (IRD), Expertise France, The Beasts On The Moon Theater Company and Fanglao Dance Group will kick off an artistic awareness campaign entitled: "My body, My Life, My Future" today supported by ...
 KPL

Luang Prabang Film Festival (LPFF) is taking its 10th year to online.The films selected for the festival at Laos will be made available to audiences in South-East Asia and 10 ASEAN countries for free.More. ...
 MUMTAJ BEGUM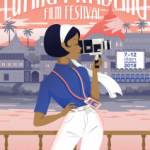 The Luang Prabang Film Festival (LPFF) has announced that its ninth annual event will take place on 7-12 December 2018. The festival, which celebrates Southeast Asian cinema every December in the UNESCO World Heritage Site of Luang Prabang, Laos, will feature a range of feature film ...
 The Laotian Times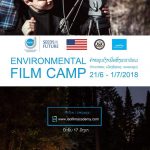 June 21 to July 1, 2018Deadline on June 17, 2018The 10-day environmental film project will be held in Faculty of architecture, NUOL. and Na Hoi village in Sangthong district. Get 18 young people to learn about movies and produce six short films about environmental conservation ...
 Lao film academy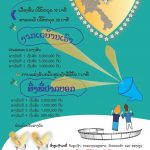 Good news for amateur and professional filmmakers. You can send your self-directed short film and documentary for Short Film Competition under the topic of "The beauty of my homeland", open from now until 31 August 2018 for all Lao people nationwideMore ...
 Lao Youth Radio FM 90.0 Mhz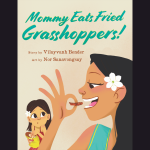 Sahtu Press recently announced the forthcoming release of a new Lao American children's book this fall entitled "Mommy Eats Fried Grasshoppers" marking a debut by Vilayvanh Bender and the second book by Lao American artist Nor Sanavongsay.More ...
 AANEWS